For as long as I can remember, identity by choice or force has wrought conflict and contradictions. Who am I? What am I? Where did I come from? Where am I going?
My surname implies I'm white, but my brown skin begs to differ. Am I Mexican? My Mother's family tree most certainly is, but my Father's Celtic, Euro-Iberian branch bears my Anglo surname.
Am I more culturally European than ethnically Latino? Am I a Native American, rooted to my beloved Yaqui Abuela? To which tribe do I belong? The truth of the matter is that I've teetered on the edge of dueling race and ethnicities all of my life. My admission accepted or denied for equally irrational cultural and color coded reasons. My detractors accused me of acting too white; being too dark-skinned; not being Yaqui enough. They ridiculed me for, not speaking Spanish fluently; for, not being from the "barrio"; for speaking "fancy" like a gabacho.
By many, I'm considered a "Pocho" – a half-breed; an Americanized Mexican, who has "lost" his culture. I'm an exile in the land of my birth.
So after a period of dealing with these socially engineered absurdities I decided to go rogue. My previous applications for club admission were less about acceptance than it was about attaining membership.
Membership, after all, has its privileges. Just ask any country club crony, politician, and corporate executive – any member of any union or fraternal organization, or a religious shill.
Race, religion, and ethnicity are no different. Why not join the club and reap the rewards? Ironically, rejection by each group did me a huge favor. Being summarily rebuffed inspired me to find out who I was at my core.
Although I primarily identify myself as Latino, I discovered I wasn't solely Mexican-American, 'White,' or Native-American or any other "pure" or artificially coalesced American classification. To support what I "felt" instinctively, I sought "scientific" corroboration through racial and genealogical DNA testing. My DNA results revealed a wealth of ethnic diversity. I am:
41% Native American;
40% White European;
7% Middle Eastern;
4% African;
4% Caucasus &
4% East, Central, South Asian.
I discovered that the whole of me was greater than the sum of my parts.
I'm an everyman. I'm good with that. I like being whole.
I embrace my ethnicities entirely, not as separate distinctions capable of wielding favor or force. Mine is an inclusive, universal existence rooted in the interconnected conservation and fate of mankind and the planet.
An early proponent of this perspective was Alexander von Humboldt, the preeminent 19th-century Prussian naturalist and explorer of Latin and South America. When asked about the connection between places, people, and culture, he opined:
"The only way to understand the world is to look at it as a whole instead of breaking everything down into isolated parts. The most dangerous worldview is the worldview of those who have not viewed the world."
Amen, brother. Expand your horizon. All human beings, regardless of race, place, and society are interrelated.
Yes, of course, I realize that racial and ethnic lines deeply divide this country. And no, I don't believe in the cockeyed notion and optimism that we live in a post-racial America and that we're all simply Americans, kumbaya. Government doctrine clearly lays out what American distinction is: we're either "white," Americans by amalgamation or nonsensically, all "others." All, I am saying, is that I chose not to be racially or ethnically manipulated by anybody or anything.
Identifying me by color or socially engineered dissimilarities is to marginalize my consciousness, humanity, self-worth, and empowerment. Artificial classifications have expiration dates, and I've reached mine, thank you very much.
I understand I can't change how the world defines me, but I can change how I view my world.
To me, self-awareness began with the past. I believe in the adage that, "To know where you're going, you must first know where you've been." I accept as true that the discovery of our origins and our impetus for ancestral emigration links history with today and today with the future.
It's the conduit from which independent cultural identity and sensibilities are born, cradled, nurtured and grown.
When it's all said and done, my life is a multicolored collage of imperfection, as it should be. It's not a work of art; it's more a work in progress. Even so, it's mine to paint. To quote Jackson Pollock, the influential American drip painter and a major figure in the abstract expressionist movement:
"My painting does not come from the easel. I prefer to tack the outstretched canvas to the hard wall or the floor. I need the resistance of a hard surface. On the floor, I am more at ease. I feel nearer, more part of the painting, since this way I can walk around it, work from the four sides and literally be in the painting."
In my "Pocho" eyes, the human race is a kaleidoscope of colors cascading down on the canvas we call a planet. That's a painting, worldview, identity and life worth exploring, and where it takes me is entirely up to me.
---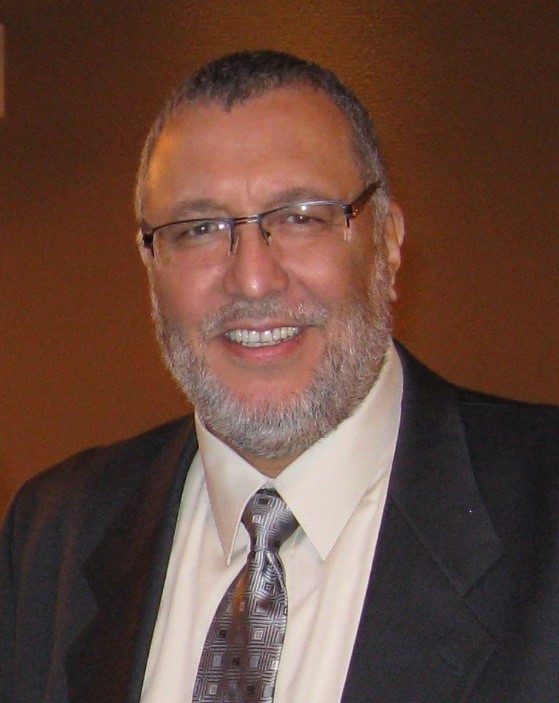 Frederico Wilson is currently the owner and President of an International Fluid Power Procurement and Sourcing Company; founder of a non-profit organization (under development); blogger at mestizoblog.com, focusing on multicultural perspectives and issues. He is a USAF veteran (environmental/missile inspection specialist); and former domestic and international professional in the Airline, Telecommunications, Sales, and Financial Securities industries. Originally from Arizona, he is a lifetime student of cultural anthropology and applied behavioral science. He attended Arizona Western and the University of Arizona and holds numerous military technical, and corporate management certifications and licenses.
He is of mixed Mexican, Indian (Yaqui Tribe), Euro-Iberian, and Cornish Celtic ancestry. He lives, works, and writes in metropolitan Seattle, Washington.
He is best described by a quote attributed to Anthony Bourdain when recounting the preparation of a Burgundy wine-base rooster entrée.
"So, they take this big, tough, nasty-ass rooster, too old to grill, too tough to roast. Marinate and simmer the shit out of it, before it's tasty."
Frederico is the author of a new book, Escaping Culture: Finding your place in the world. Find out more on his website: mestizoblog.com