Mixed Roots Stories was honored to join MERGE students from Pomona College in preparing mentors for incoming students to the Claremont Colleges. The "Claremont Colleges" is a consortium comprised of 5 undergraduate colleges, and 2 graduate institutions in Claremont, California.  MERGE (Multi Ethnic and Racial Group Experience) "is the Claremont Colleges' club for multi-ethnic/multi-cultural students." Their mission is "to provide a safe space for people of mixed heritage in which we may discuss issues of multi-racial and/or multi-ethnic identity and to raise awareness within the [Claremont Colleges] community." Kaily Heitz, one of Mixed Roots Stories board members & Pitzer College alumna, is one of the founders of the organization.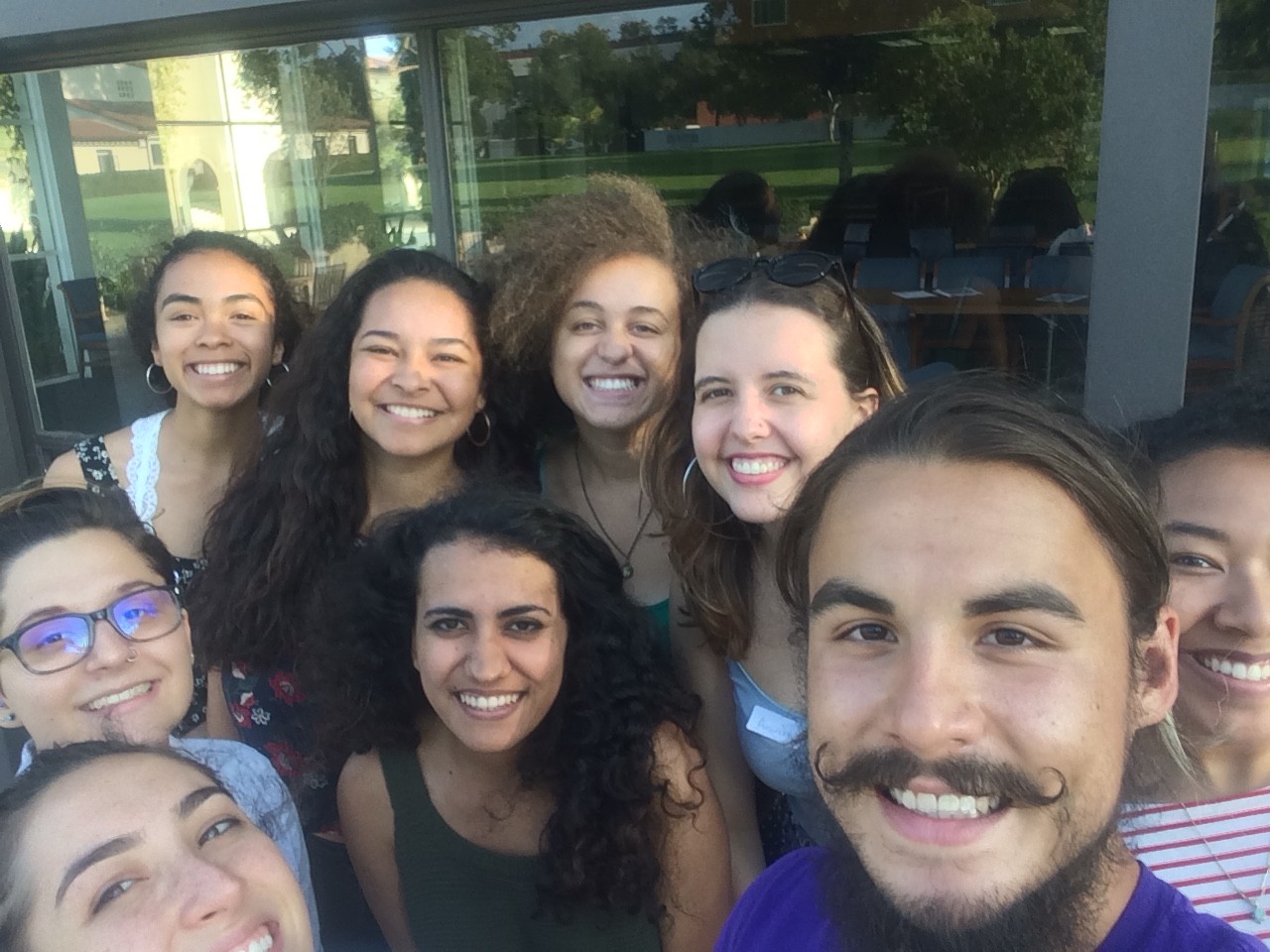 Dr. Chandra Crudup, also a Mixed Roots Stories board member, facilitated a workshop on Surviving Social Justice Fatigue through Diverse Storytelling. She led the group of students through defining social justice fatigue, identifying warning signs, and creating a survival guide. We then explored ways to creatively self care through sharing our individual and collective stories. The students were challenged to create an individual and/or group representation of who they are and what goals they have for MERGE.  They decided to create a zine! Each student created one to four pages that will be compiled into a MERGE zine. The students shared their pages with the group describing what each element they included on their page represented or why they included it. It was an inspiring, encouraging, fun time! Check out the MERGE Zine in this video:
If you are interested in having a Mixed Roots Stories workshop work with your student group, email us at info@mixedrootsstories.org.