We had a blast at the Critical Mixed Race Studies Conference in November of 2014.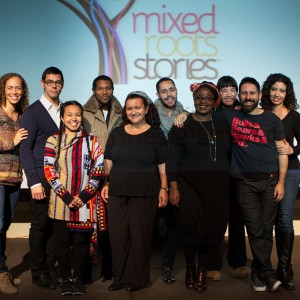 We were honored to have such a talented, global cast, for the LIVE event.
Here are some of the clips from the LIVE event on the closing night of the conference!
Note: Mature Language in several of the pieces.
Part 1 – Joe Hernandez-Kolski (with guest Dustin)
www.pochojoe.com
Part 2– Joe Hernandez-Kolski
www.pochojoe.com
Part 3-Tangled Roots (Katy Massey, Zodwa Nyoni, Lladel Bryant, Adam Lowe)
www.tangledroot.org.uk
Part 5-Tania Cañas
www.tania-canas.squarespace.com
Part 6– Fred Sasaki
Part 7 – Joe Hernandez- Kolski
www.pochojoe.com