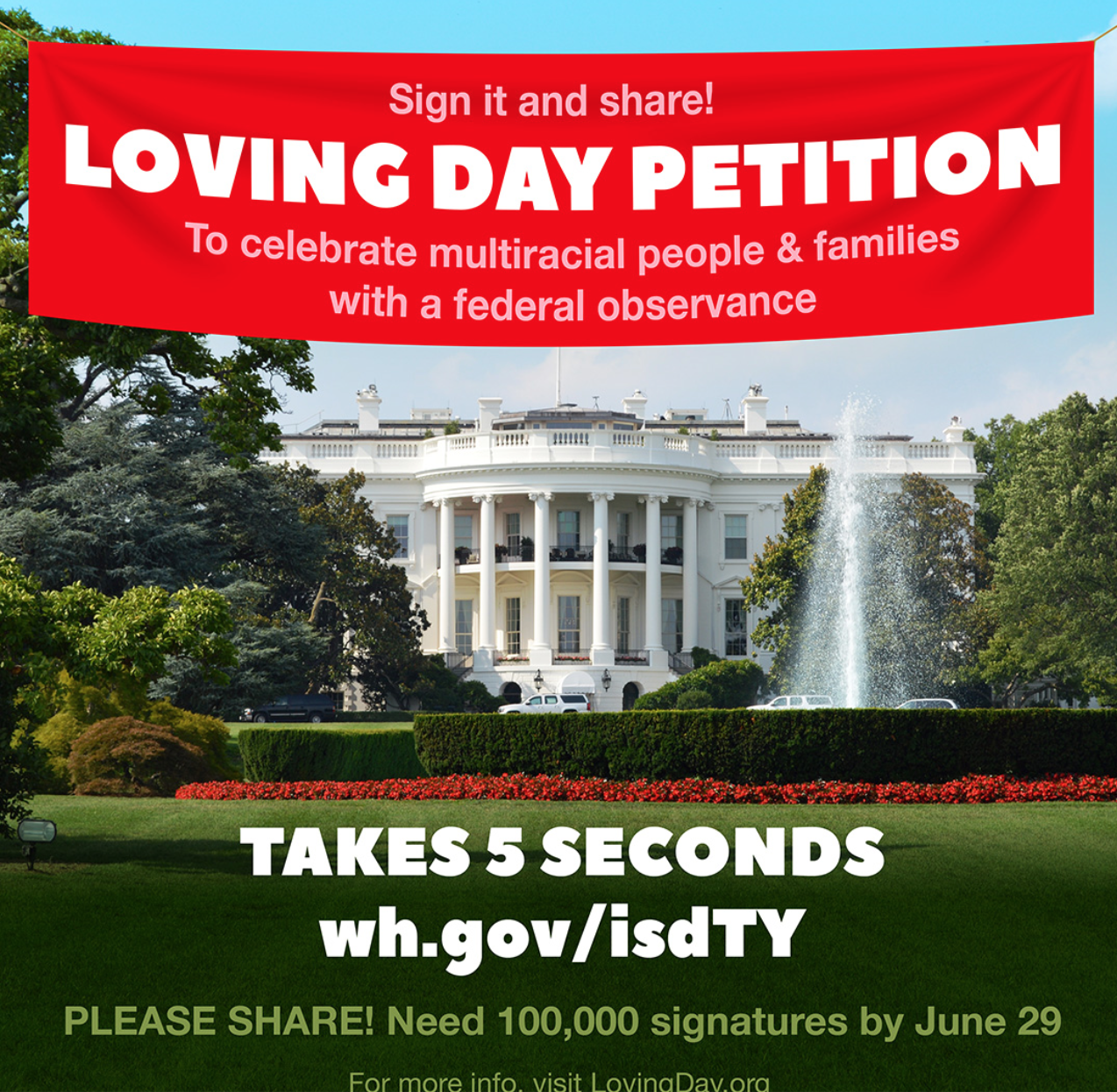 It is time to make Loving Day a national holiday!
Celebrate Loving Day 2016 by signing the petition! And then spread the word to everyone you know.
Mixed Roots Stories is proud to be apart of this collaborative effort initiated by Loving Day (www.lovingday.org). Find out about other collaborators and ways to supper – here.
Here are some of their suggestions on ways to share on social media:
Sample posts (Twitter friendly):