Growing up we always got the "Oh! Such pretty girls you have!" compliment. Growing up it was fun knowing we were "pretty" and being told that everywhere we went. However, as we got older, we started to see what it really meant, or at least our perception started to shift on our meaning of that compliment. We knew we were very blessed and thankful for our skin color, and hair we were lucky to have, but we didn't want to be just another "pretty" face in society, we wanted to make a difference. Some made it seem like we always had everything given to us because of how we looked. Yet, we could never quite fit in with the black kids or white kids because of our background. We were either too white, or too black, so it was as if we were the black girl when with the white kids in school or the white girl with the black kids and too "boujee", like everything was just handed to us on a silver platter and we couldn't understand what being black really meant. We were like a walking target of jokes, of "oh, you won't get it, you're not black enough", or "it's a white people thing, you won't understand". It seemed like no matter what we did, we could never get it right; and the fact that we're all 3 years apart and still heard the same thing from our peers bothered us. It just really shows that no matter what age or generation we're a part of, it's like those mixed kids will get those comments. We're forced to be only one side of ourselves to fit in, or if we don't, then we don't belong to either group. Just a monkey in the middle. As we continue to grow, we don't want to be just pretty faces for we have goals and ambitions. We want to do something in our lives to not prove to not only others, but to ourselves as well, that we are somebody in this world, and we don't have to pick a side to do it.
As sisters, we conquer in our own unique ways and in many different aspects of our lives. We don't want to be just "pretty", we want to be smart, intellectual, proactive, leaders, and role models. We are heavily involved in our community, giving back to our church, schools, and teams that we are a part of. Graduating high school and going to college, we each have our own niche.
Megan, the oldest, studied abroad which led her to more adventures in Panama. She completed 2 years of service in the Peace Corp and now speaks fluent Spanish. With that, she will now be going on a mission trip with our church to help translate.
Amanda, the second oldest, graduated from the military college of South Carolina, The Citadel, as a top student-athlete. She dominated on the court and academically, which led to her currently work for a large company while pursuing her dream of modeling.
Alexis, the youngest, is currently working on her degree in education to teach middle level math and social studies. However, in the meantime she has shown her presence by playing on the volleyball team and she continues to give back to her community, while balancing the job of student athlete, and coaching club volleyball.
All three of us work very hard to make an impact on each individual we encounter. We strive to do great things in life and follow our dreams, yet many think it comes easy for us, when in reality it doesn't. We all have our stories, our own unique struggles and victories for we're human just like everyone else. We want to start with the movement #Other. In society, we have all encountered numerous of times where we are asked to select our race and when we are only allowed to choose one race, we are once again forced to pick a side; shadowing half of who we are. We challenge everyone, whether white, black, hispanic, asian, biracial or multiracial to choose Other. We want to get rid of being labeled by skin tone, gender, or backgrounds and just see each other as human beings. We all live in this melting pot of different backgrounds, all connected by the love and respect we are to share with other beings. We hope to stop bullying no matter what race, gender, religion, or sexual preference. We want to challenge society to see people for who they truly are in their mind and soul and not their predetermined labels. We're all just human.
_____________________________________________________________________________________________________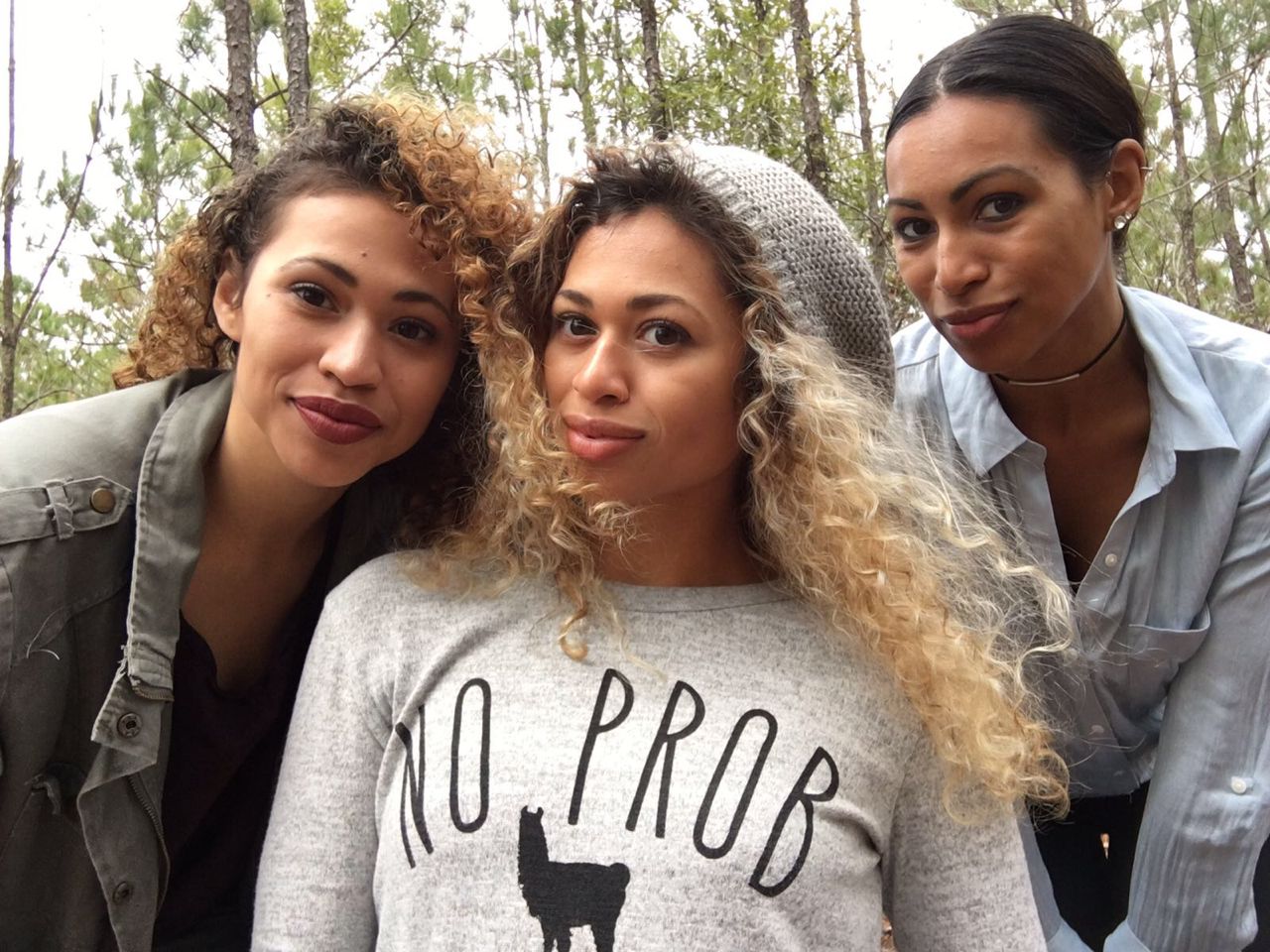 Megan Rudnik received her B.S. in International Business with a minor in Spanish and her MBA from Winthrop University. Since graduating, Megan spent 2 years in the eace Corp, serving in Panama. She also recently completed 4 months in China teaching English.
Amanda Rudnik received her B.S. in Business Administration with a Concentration in Accounting from The Citadel. While at The Citadel, Amanda played all four years on the Citadel volleyball while serving in various leadership roles in the South Carolina Corp of Cadet. Amanda now currently works for a large company and pursues her dream of modeling.
Alexis Rudnik is currently a student at Winthrop University, studying Middle Level Education Math and Social Studies. Alexis was a member of the 2016 Winthrop Volleyball team and is currently coaching volleyball at the club level.
We all grew up in Minnesota for 10 years before moving to our current residence in South Carolina. Our mother is African American and Native American and from Alabama. Our father is Polish and German and originally from Minnesota.