The music is loud, the music is good, the groove of the song is working its way to my soul, it's only twenty minutes into this party and here I am, forcing myself to sit still and not sweat it out before the party even begins or before everyone has arrived. I can't help it. My household growing up always had music playing, my mother encouraged my siblings and I to dance before we could even walk. Through movement and dancing, I was always comfortable. On the dance floor I felt like I could be all of me while celebrating where I inherited the gift of rhythm and using my body as an instrument to bring the music to life. Before I knew about the rich history of my family and who I descend from, before reading the mind expanding work of Frederick Douglass, James Baldwin, W.E.B DuBois, Angela Davis and others, I was learning to connect to my roots through rhythm and movement.
The earliest memories I have of engaging with the complexity of race and my identity just so happened to occur at times where people witnessed my dancing style. These early memories in dance battles, performances, and cyphers, were never void of questions and astonishment related to my racial identity. With comments like "That white boy got soul!" to "He moves like a Black man", and to questions such as "Do you have any Black in you?", I can count on getting such reactions and questions following each time I dance in front of a new group of people. There are times where I relish in that moment of shock on peoples faces when they see me dance. It is almost as though they cannot understand how a man like myself, with how light I am, can catch the rhythm and beat to a song so well and mold it into his very own movement. My dancing was and is a way to show who I am. Although I do not mind the questions of my racial identity from someone simply trying to understand my movements further and why I move like I do, there is a fine line I draw with how much I let people in to see my talent nowadays.
As I danced my way through life, and into my identity, I began to be known as "The Dancer" around the parts I grew up in. I would dance in any and all events that were happening around my school and around my town. For a time it felt good to be recognized for the passion I had for dancing, but as I grew into my twenties I started to feel a sense of unease. I felt uncomfortable with groups of people telling me to dance for them. Uncomfortable being the only one dancing at a party, while others look to me to entertain them as they are plastered against a wall. When I'm called to dance in a party-particularly parties that resemble the racial makeup of Trump supporters- I start to feel like the dancing monkey. The feeling hits too close to what my ancestors went through when they were forced to be the entertainment for a slave masters party. I am not here to accuse Caucasian individuals for being racist for enjoying my dancing ability, but I am here to explain that the act of forcibly asking me to dance at your party for a group of white faces does not sit well with me and who I am, racially. Just as it's not socially acceptable to walk up to someone and expect them to share their deepest passions and beliefs upon first meeting them, asking me to get up and dance for your enjoyment and curiosity is every bit as unacceptable. When and where I choose to share my art should solely be up to me. The way I dance, is the way I let people know who I am and where my family comes from, and that's sacred. It is the connection I form with my ancestors and how I choose to celebrate the linage of my family. As Martha Graham once said, "Nothing is more revealing than movement."
_____________________________________________________________________________________________________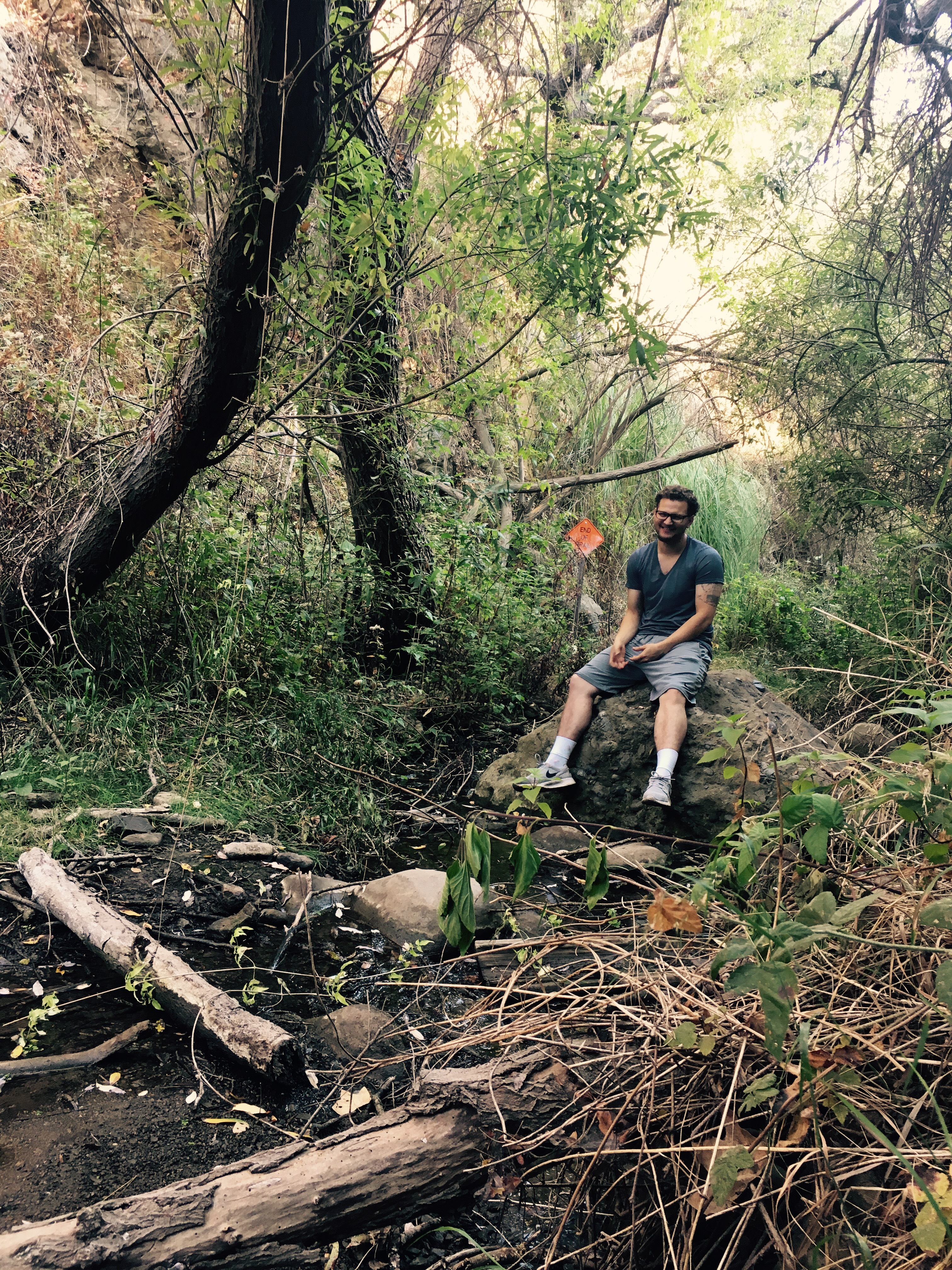 Kenneth Miks was born in Tracy, California, a small town right outside of the Bay Area. He is in his final year of his undergraduate studies at the University of California Los Angeles. Kenneth will be graduating with a major in sociology paired with a minor in African-American studies and will be continuing his intellectual journey into graduate school, with a focus on the social and cultural impact of the African diaspora that is felt globally.