With a rich heritage rooted in various parts of the globe, Pangaea comes to mind when pondering our sons' racial make-up. For the sake of simplification, we call Raf & Armand bi-racial, or multicultural since listing African, Native American, German, Italian, Scots-Irish & Mexican seems a bit long-winded. In addition, given the strong tendency towards fragmentation – culturally speaking that is – Pangaea aptly symbolizes the primordial unification of Earth's land masses and therefore, humanity. As stated in an earlier exploration titled,  "I'm What?… " my husband and I are on a mission to raise our sons to be whole, happy and positive contributors on this planet. And it's about as general yet complex as it sounds. The notion of wholeness & embracing one's full self is a work in progress, as we parents strive to follow suit in our own lives. Just what does it mean to be a man, woman, child, American, White, Black, and plain old human? I imagine many would agree that these are some seriously loaded questions, which brings me right back to that über ancient supercontinent that began to break apart about 100 million years ago. The massive drift largely responsible for the current global landscape laid the framework for the myriad of (often clashing) cultures & colors also known as contemporary humanity.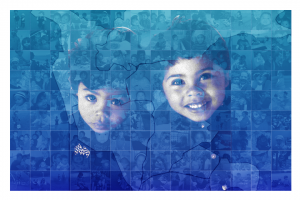 Referring to our young, loving, energetic duo, that which has been likened to a mixed bag of multicultural goodness also embodies the fundamental essence of human equality and oneness. The ever-evolving face of Mama Earth vividly illustrates the awesome beauty of inter-connectedness, and we pray, takes root in the burgeoning of a healthy sense of cultural identity for our beloved boys.
By: May 2014 Guest Blogger – Sky Obercam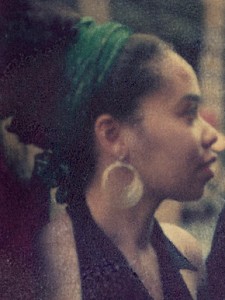 Born & raised in Philly, Sky currently resides in the San Francisco
Bay Area. A full-time mamma, and creative spirit, she's lent her voice
to The Source, Format Magazine, Bossip, Black Web 2.0, Vibe Vixen,
Frugivore, XO Jane and co-founded art & culture blog,
Visual Culture. Peep her blog, Mindless Culture vs. Sky Obercam, for
updates on new (and hopefully exciting) endeavors, as well as
entertaining tid-bits, info, and arbitrary rantings from the
self-proclaimed eccentric.
(due to an abundance of spam, we've had to turn off comments here, but please head over to our  Facebook page- we'd love to hear and share your thoughts there! facebook.com/MixedRootsStories)