Fringers 
We are
cross-cultural babies
border straddling youth
intercontinental adults
We are infants formed out of true
sometimes forbidden
love, tours of duty and pleasure travels-
brought back like souvenirs
We are the children that have hidden our cultures and stories
inside diaries and memory boxes
filled with words
that have flown over seas
and traipsed across our minds
We are daughters of fearful mothers
who change our names
to prevent separation
via our fathers and their citizenship in other lands
So we wait patiently until our 18th birthdays
to reclaim our names
before jumping on planes
headed towards our heritage
landing in unfamiliar spaces
met by faces we've only seen in pictures and dreams…
I have always been what my best friend's mother refers to as a fringer. In fact, the majority of my inner circle is comprised of fringers- those of us who occupy peripheral spaces moving in and out of groups, yet never fully fitting into any one. Growing up this term resonated with me as I sought to unpack and frame my untraditional mixed experience- that of an American born daughter, raised by her biological mother, who often identifies more with transnational adoptees than other American born biracial/multiethnic individuals. Throughout the following entries I highlight some of the things that have marked and shaped my transnational mixed experience.
…
Part I.
"Reclaiming my Name"
I would assume—unless given a name that caused you to be bullied throughout school— that most people don't give much thought to their name outside of asking the meaning and how it was chosen and/or considering changing it when getting married. I dwelled on it. As far back as elementary school, I can recall it being a point of contention between my mother and me.
My mother's family−a blend of German, Irish, Scottish and Welsh –came to the U.S. a few generations ago. To the best of my knowledge they all identified and presented as white. My father is Turkish and was the only one in his family who decided to live in the United States. I am not sure how far back our family ties to Turkiye or that region of Asia go and with family members displaying a variety of phenotypes (my dad is often mistaken in the U.S. for Mexican, Native American, Asian Pacific Islander) our racial and ethnic ancestry is anyone's guess.
My mother met my father through an international pen-pal group. He was often in and out of the U.S. as a young adult so much so that he eventually became a dual citizen. My mother would come to find out many things about my father that informed her decision to raise me on her own and to give me an alias last name. Like many American women who had children with recent immigrants, my mother lived with the nagging fear that once their relationship was no longer amicable there was the very real possibility that her only child could disappear into a country and culture she hardly knew and in which she had no rights.
Throughout my childhood I was enamored with the idea of having the power to choose the way in which others identified me. In elementary school I dreamt of altering my name—likely more a result of trivial reasons such as the first letter of my last name (*Adams) being at the beginning of the alphabet, which always meant going first for presentations.  However, at some point I came to understand that I did not share my father's last name, and though I knew of him more than I knew him, I wanted what I perceived to be my "real" last name−The name that tied me to my father's side of the family and my heritage−even if that connection was more symbolic than lived.
The first chance to change my name presented itself when my mother married my stepfather. She asked if I wanted to take his last name as she would and I refused. I was about six or seven and didn't particularly like the idea of sharing my mommy with someone else. Always a stubborn and independent child I decided that keeping my name was the only power I had to assert my individuality so I was going to preserve it at all costs. My mother respected my wishes and I came to love and respect my stepfather very much, yet I never wavered on my decision not to change my name.
On my sixteenth birthday my mom took me to get my driver's license. When we got to the window at the DMV I went from excited to livid. My mother had always told me that she'd purposely not given me a middle name so that I could choose it when I turned eighteen (as well as change my last name to my father's if I chose to do so). It was her way of attempting to pay homage to my father's culture after she'd heard that middle names were uncommon in Turkiye. Whether or not middle names are used within my father's family I still have no idea. Upon reviewing my identifying documents and starting the process for my driver's license the woman at the DMV informed us of some news-I did have a middle name…*Shane. In that moment my mom learned that her idea of putting down multiple last names on my birth certificate had resulted in somewhat of a fiasco. Legally my middle name was a variation of the German name her family had used upon immigrating to America. So now I not only had an alias last name (*Adams), but an Americanized variation of my mother's German maiden name as my middle name. I was *Leah Shane Adams or as my license stated *Leah S. Adams. Walking out with my driver's license I simultaneously felt elated and angry. For the next two years I would now have to carry around an ID, which declared to its viewers a name I felt not only less connected to, but was actually agitated by.
In the months leading up to my eighteenth birthday, I was consumed not with planning an extravagant party, but rather with my trip to the courthouse. I spent months researching necessary name change documents and poring over name books and websites to help me choose my middle name. I finally decided on one that I not only liked the sound of, but had a meaning that felt right–felt like me. Being a poet I even decided to change the spelling of my first name and add a prefix to make it "flow" off the tongue with my new middle and last name. When the day finally came, I went by myself to the courthouse and stood before the judge, who asked a couple of questions, before signing off on the paperwork. It was much less ceremonious than I had anticipated (though I'm not sure what I expected). I received multiple copies of the embossed paperwork affirming my new name to the world. That day I went from *Leah (weary, tired) Shane (Americanized version of Schoen) Adams (alias) to Naliyah (to ascend, uplift) Kamaria (moonlight, bright like the moon) Kaya (rock). In that moment, I knew that I had reclaimed a part of my identity that could have easily slipped away and I was proud.
Over the years I came to realize that the alias name was part of a mother's love. For my mother that name was my protection—something meant to invoke questions about our relationship should my father have succeeded in his desire to take me to live with my grandparents. It was her antidote to the nightmare and anguish Sally Field's character experienced in Not without my Daughter, an amulet (nazar boncuğu ) she placed around my entire being. For me it was a daily reminder to fight to preserve my heritage—to refuse to assimilate—to reject the melting pot ideology. As someone who can pass for white, some did not understand why I chose to change my name− "exposing" my West Asian/Middle Eastern heritage after 9/11—why I would willingly make myself a target when I could cloak myself within whiteness or at least phenotypic ambiguity. I think somehow I've always innately known that seeking to preserve self is often the same way we compromise and lose it—we lose our capacity to exist wholly, authentically and unapologetically. For me that was never an option.
*Indicates pseudonyms were used
---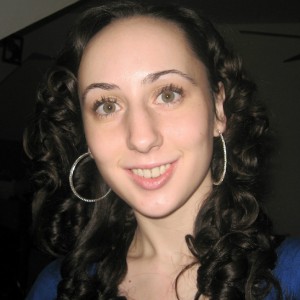 Naliyah Kaya is the Coordinator for Multiracial & Multicultural Student Involvement & Community Advocacy at the University of Maryland College Park where she works closely with Multiracial/Multiethnic and Native American Indian/Indigenous student groups, serving as an advocate for the needs of these communities. She currently teaches TOTUS Spoken Word Experience and Leadership & Intersecting Identities: Stories of the MULTI racial/ethnic/cultural Experience.
As a poetic public sociologist, Naliyah utilizes poetry as a medium for teaching and social change. She encourages students to engage in artistic expression as they examine their own identities, beliefs and values and as a form of activism in promoting social justice. It is her hope that through this process of self-exploration students will embrace cultural pluralism, find commonalities across differences and engage in research and dialogues that seek to benefit the greater good of society through positive social action.
A native of Washington State, Naliyah grew up just outside of Seattle. She earned an A.A.S. from Shoreline Community College, a B.A. in Sociology from Hampton University, and received her M.A. & Ph.D. in Sociology at George Mason University. Her poetry has been published in Hampton University's literary magazine The Saracen, George Mason University's Volition, Voices of the Future Presented by Etan Thomas and Spindrift Art & Literary Journal.
Learn more about Naliyah and her work on her website.