Never sure how the word "dad" would sound coming out of my mouth or even the way it might feel as it slides off my tongue. What would it feel like for him to place a triple-scoop vanilla ice cream cone in my tiny five-year-old hand, and wipe the drips off my chin with a crumpled up napkin from his pocket, while we hear the people passing by whisper,
she looks just like him.
I wanted to tell him that when I think about how I grew up "mixed" the only word I taste is confusion and how it seemed to tower over my teenage mind like a translucent fog full of "what ifs" "how-comes" and "are you sure's". My Black mother raised me the best she could by herself, but I was angry, I'm still angry. My East Indian-Ugandan father, not visible, never visible, I can't hug him like I want to. I can't hear his voice like I want to … even when nothing else is audible.
I wanted to tell him that whatever memories I have of him always show up blurry and unrecognizable, fragmented and sparse except for the fact that we both like massive amounts of black pepper on our over-easy eggs (I learned this when I visited him at eleven years old and we both covered our eggs in the black sprinklings)—the very first similarity.
I wanted to tell him that it's ok to call me his daughter, but whether or not he sees me as such I do not know.
I don't want to know.
I wanted to tell him that I do not look like anyone else in my family. Some of the younger cousins are mixed in some way—but not my way. I don't possess the soft beauty of my half Black, half White cousins. I do not possess the deep dark beauty of my mother and aunts because they hold the very things I always wished I had—there's a beauty in knowing who you are.
I wanted to hide so that I wouldn't have to answer questions about my father:
Is she Black? What is she? I think she's East Indian. No, look at her hair, she's definitely not Black. Where's she from?
I wanted to tell him that when people ask who my father is I tell them about the eggs.
I wanted to tell him that I live in a city where everywhere you go, there's mixed people. People dipped in all 364 shades of brown. People in coffee shops, bank lines, grocery stores, hair salons, libraries, crowded buses and over-booked restaurants. And when I walk down the street with my mother, my daughter, or my cousin, I don't want to have to prove we are related by answering a series of questions, followed by a series of follow up questions, and then long stares, and "are you sure's?" ending with my own deep sighs.
I wanted to tell him—to confess—that I wasn't sure who I was back then or now, and that I told terrible lies to avoid the questions that always came:
You've got good hair. Why do your hair up. Let your hair down. Look how long your hair is when you straighten it. Smile, your hair is beautiful. Your hair looks good against your light skin, don't you think?
I tell terrible lies.
I wanted to tell him that my then eight-year-old tri-racial daughter who's now fourteen, used to ask me why she doesn't have a grandpa, and that I had no answer for her because no one had an answer for me.
I wanted to tell him that when I look into the mirror now as a thirty-five-year-old mixed-race woman I still have no idea what I am supposed to see, and that I still wonder if living in between is ever a safe place to reside.
I wanted to tell him that when people tell me I'm beautiful it hurts for days and days.
When my daughter says she does not want to go to her dad's for the weekend I tell her to hug her dad while she can. When she says her dad doesn't understand, I tell her to explain things to her dad while she can. When I sort through old photos of my baby daughter smiling and posing with her dad, I say to myself, she will need these someday.
I tell her to write down all the things she wanted to tell him.
Then tell him.
______________________________________________________________________________________________________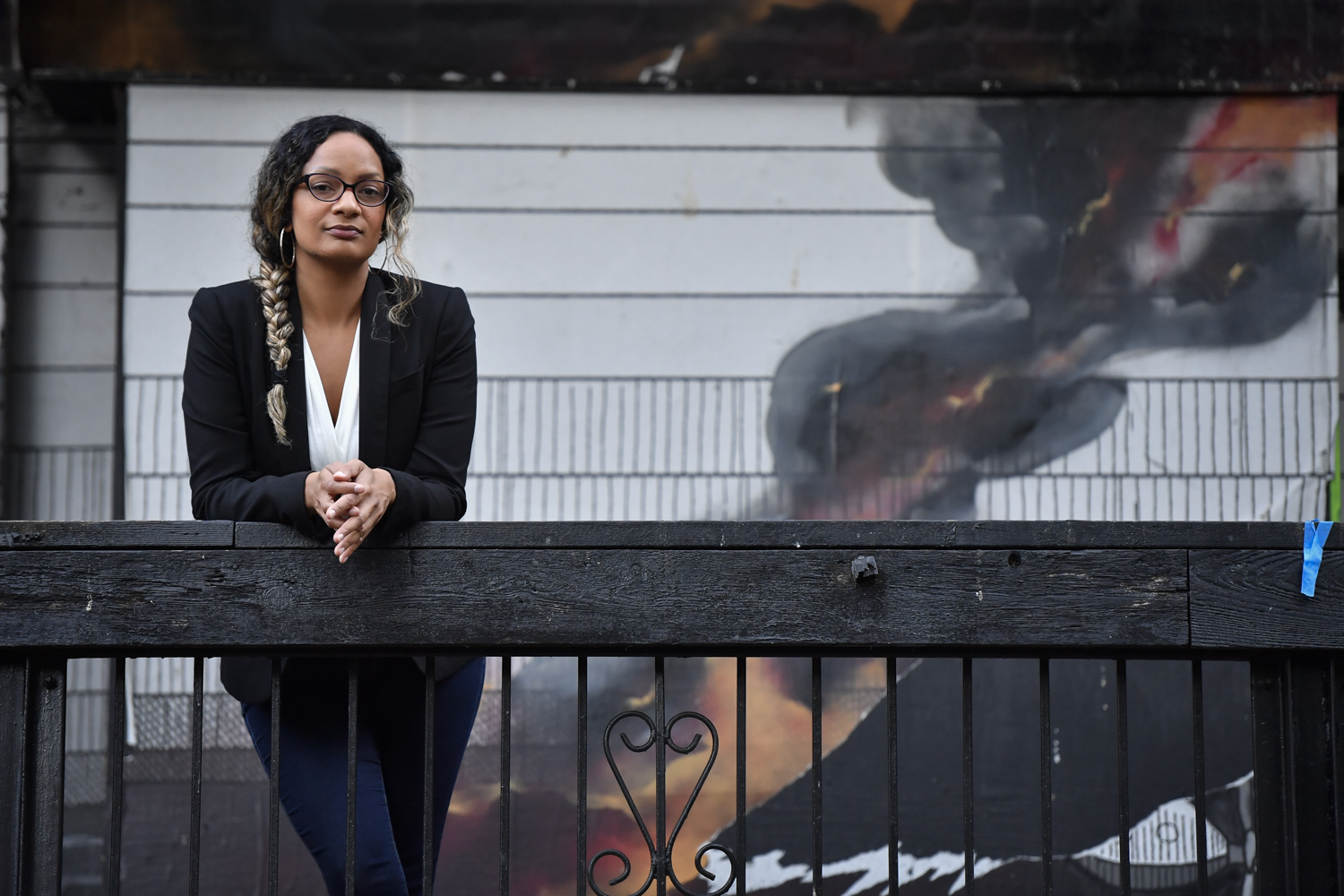 Chelene Knight lives in Vancouver, BC and is a graduate of The Writer's Studio 2013 in the poetry cohort. Chelene is a Library Assistant at the Vancouver Public Library, and Managing Editor at Room. Previously, she worked as a Manuscript Consultant through SFU, and as a proofreader at Montecristo magazine along with other editor gigs with a poetry focus. She has been published in Amazing Canadian Fashion Magazine, Sassafras Literary Magazine, emerge, The Raven Chronicles Literary Magazine, and in Room 37.4. She just finished her second manuscript, Dear Current Occupant, a collection of sonnets, prose poems, and letters which is forthcoming with BookThug in 2018. Chelene is now dabbling in short short SHORT fiction. Her first book, Braided Skin, was published by Mother Tongue Publishing in Spring 2015. Find out more about Chelene at cheleneknight.com and @poetchelene.