Mixed Roots Stories, founded in 2012, is a 501(c)3 non-profit corporation established in California. All donations are tax deductible.
Your donation will assist Mixed Roots Stories in supporting and bringing…
workshop facilitators,
films and filmmakers,
live performances and performers,
educational programming,
authors; and
other artists
…to conferences and events near you!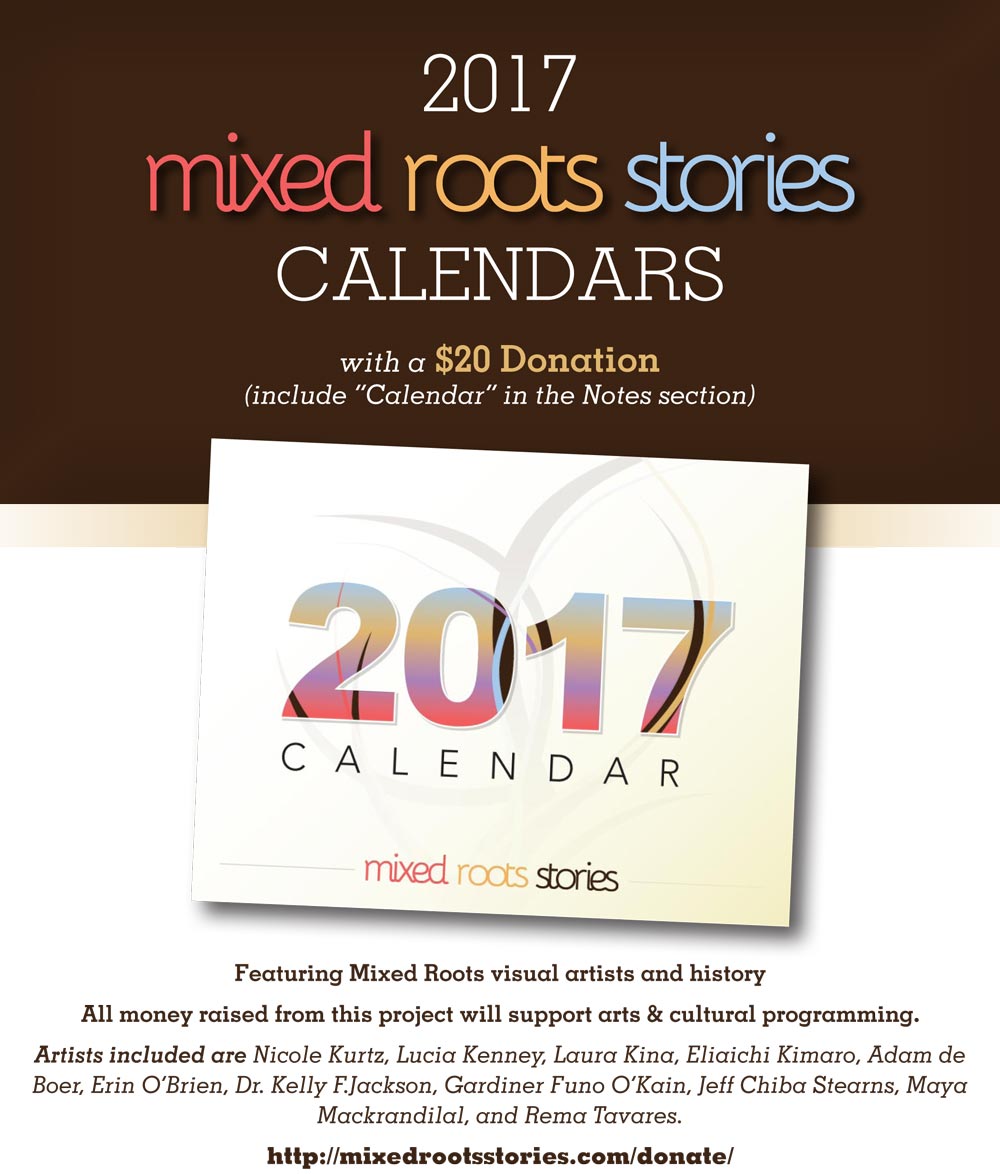 [rescue_spacing size="30px"]