Mixed Roots Stories will feature the following two films during 4th Critical Mixed Race Studies conference:
Coloured: Mixed-Race Voices from South Africa
Documentary: Word of Honour: Reclaiming Mandela's Promise
Directed by Kiersten Dunbar Chace
Photo Exhibition by Rushay Booysen
FRIDAY, FEBRUARY 24, 2017  1:00 – 2:30pm


In 1997, two years prior to his exit from politics, President Nelson Mandela visited the Coloured (mixed-race) township of Bonteheuwel. While there, he delivers an informal speech to a crowd of men, women and children who feared their future once he left office. In 2014, twenty years post apartheid, a small South African crew led by director Kiersten Dunbar Chace traveled 7000 kilometers across the country to get a pulse on the broader Coloured community in South Africa and to bear witness to the promises he made that day in Bonteheuwel.
This beautifully filmed documentary shares the experience of seven individuals of different age and economic status from five different provinces and is held together by the fiery words of a Capetonian poet, questioning the definition of an apartheid crime.
Mixed Match by Jeff Chiba Stearns
Mixed Marrow founder Athena Mari Asklipiadis
SUNDAY, FEBRUARY 26, 2017  5:00 – 7:00pm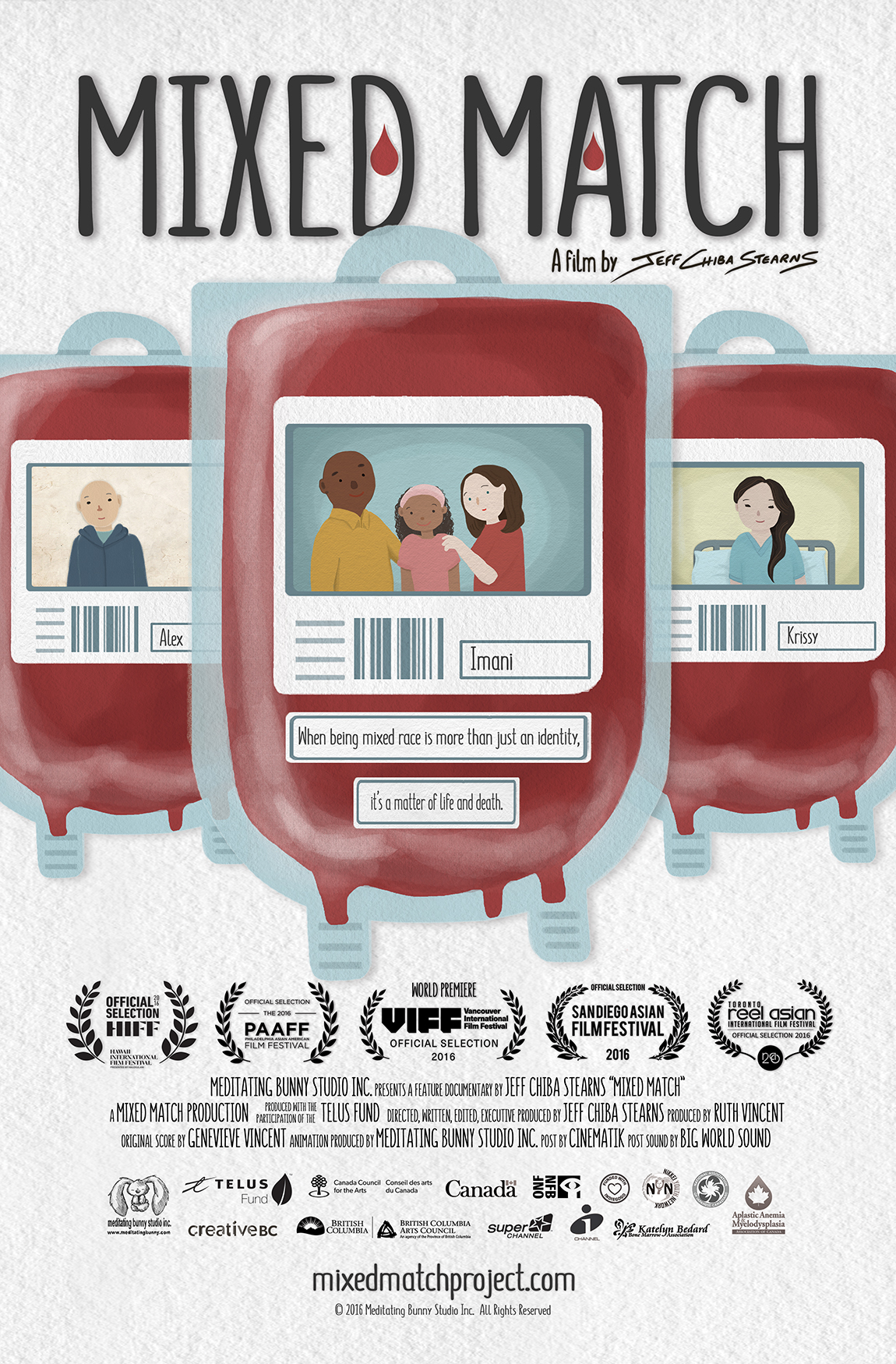 When being mixed race is more than just an identity, it's a matter of life of death.
Mixed Match is an important human story told from the perspective of mixed race blood cancer patients who are forced to reflect on their multiracial identities and complex genetics as they struggle with a seemingly impossible search to find bone marrow donors, all while exploring what role race plays in medicine. With the multiracial community becoming one of the fastest growing demographics in North America, being mixed race is no longer just about an identity, it can be a matter of life and death.
The screening will be followed by a bone marrow drive with Mixed Marrow
and CMRS conference and Hapa Japan Festival closing program.
Co-sponsored by Kaya Students for Independent Publishing
Free tickets will be limited. Check back for a link to register.
For additional conference programing and other details visit the CMRS website.
Day of walk-ins will also be welcome pending ticket availability.