Professor: Now everyone stand up
Class: [shuffling around to stand up]
Professor: Take a look around at all the Black men standing around you.
Class:[Everyone begins looking around awkwardly]
Professor: Now, everyone sit down, but all the black men remain standing…
It is in this very moment I begin to panic. My mind starts to race at a 100mph and I begin to nervously look around as I see everyone sitting down, but all the black men standing tall. "Do I keep standing? Maybe I'm not black enough? Will I get the ultimate side eye from the class and from the black men standing up? Will my professor kindly remind me to sit down?" What my professor wanted to show to the class was that young black men are a presence on our college campus and that these young men should not be unjustly handled or killed for acting out their youth, just as a 17 year old Jordan Davis did as he was shot and killed for playing loud music with his friends back in 2012 in Jacksonville, Florida. While this was indeed a tense, but important, moment in our class, I could not help but to question my own racial identity in those short moments of panic. In case you're wondering, I ended up sitting down, and not standing tall with my fellow black men.
If you were to see me on the street you may not stop to look twice in wonderment of what or who I am. I am a mixed man but it's an invisible mixedness, or blackness, whichever you prefer. I don't look like your token mixed men like Colin Kaepernick, Drake, Michael Ealy, or even Barack Obama. I am such a "high yella" brotha that I actually look more like my father, who is a white man. The only time my blackness shines through is if i pick out my light brown hair into my cherished "mixed fro" or shave my head all the way down. When I do either I get comments such as, "oh, you actually look black with your hair like that" or "Oh my God! You weren't lying, you are black!" With so many "white" features one can begin to guess why I couldn't get myself to stand in class. I believed that it was wrong of me to stand up and proclaim myself as a black man who shares the lived experience of a fellow black man who can get stopped at any moment just for the complexion of his skin. I have never been stopped by a cop based off of my skin color, who am I to stand tall with my classmates? I believed in that moment that I was not black enough.
"You should be absolutely ashamed of yourself!" were the first words my mother spoke when I told her about my identity crisis in class. My mother, who I inherit my blackness from, was livid at my choice to sit down and choose not to take away from the experience of being a black man with darker skin. While I don't have the lived experience of a darker skinned black man, my mother made it very clear to me that we should never deny who we are and we should always stand up for our family, our blackness. Following the discussion with my mother, I began thinking back to when men and women had to hide their blackness to great extents just so they could pass the racial color lines into a better life. These men and women were forced to deny a whole part of themselves because that part of them was looked at as dirty, unclean, not white. I can't get back my decision to sit down in class that day. To live with my decision is to never forget the feeling I felt as I denied an entire part of myself, and all of my family that made it in America as a black man or a black woman. My blackness may be invisible behind my white skin, but the next time I am called to stand up for my blackness I will stand proudly. If not for me, for the men and women who were forced to deny their blackness, and for my ancestors who were brought over from the coasts of Africa. I am because they were.
_____________________________________________________________________________________________________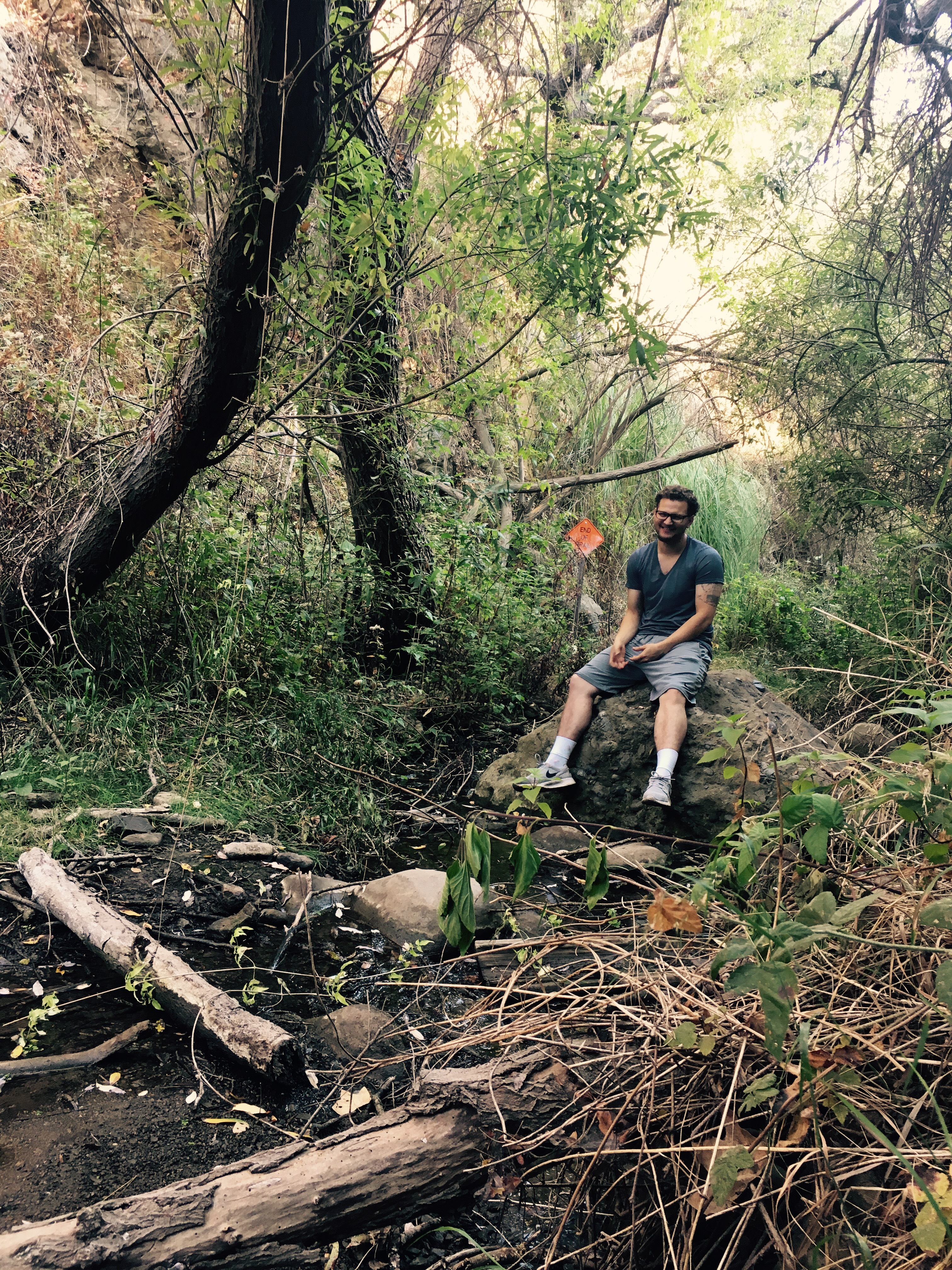 Kenneth Miks was born in Tracy, California, a small town right outside of the Bay Area. He is in his final year of his undergraduate studies at the University of California Los Angeles. Kenneth will be graduating with a major in sociology paired with a minor in African-American studies and will be continuing his intellectual journey into graduate school, with a focus on the social and cultural impact of the African diaspora that is felt globally.